March 19-21
Sunday-Tuesday
Uvita, Costa Rica
Bitcoin circular economy
Can't make it?
Built for virtual first
a free unconference
Both free & freeing
---
Nostr frees people from platforms. Nostrica celebrates nostr's decentralization.
Unconference online events, in-person admission tickets & shared meals are free. (thanks to jack

)

*you still need to find a way to cover travel and lodging expenses.
The lodging assistance section has possible discounted accomodations. ⤢


nostr is coming together
---
Seeing each other IRL (Uvita, Costa Rica)
Joining in cyberspace
Can we count you in?
built in public
---
The nostr community is joining forces to plan nostrica and make it special for those joining online and IRL.
Family friendly
Nym friendly and privacy mindful
Workshops, conversations, music...
Opportunities to give-back
Join the planning
Agenda WIP
greet spring by the ocean
Uvita, Costa Rica
---
Bitcoin circular economy
Bitcoin Jungle friends on the ground
What to do
There will be shuttles available for #nostrica conference attendees from SJO airport to Uvita. Cost will be $25-50 per person each way. If you would like to share a ride with other Nostriches to/from the Airport, fill out the form below. Please fill this out as soon as your flights are booked, so that the organizers can start planning this. As we get closer to the event, we will share more info on reserving ride spots, etc.
Nostrich Group Transportation

Need a visa to enter Costa Rica?
We can help. Please DM us A.S.A.P. on our official nostrica nostr: npub1nstrcu63lzpjkz94djajuz2evrgu2psd66cwgc0gz0c0qazezx0q9urg5l


giving back
Nostr & nostrica care about the local community
---
we're having ways of giving back online & in-person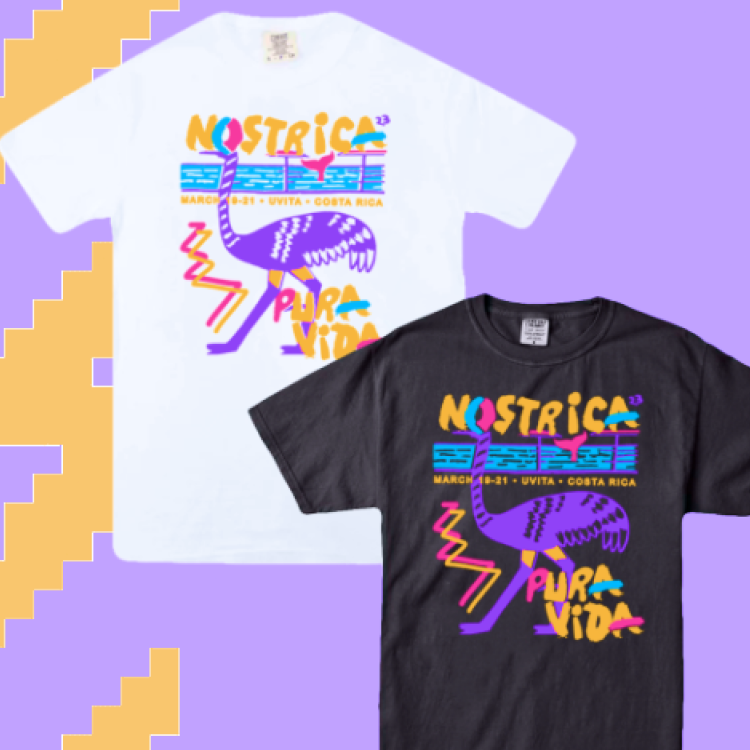 Limited edition Nostrica '23
By the Lightning Store
T-shirt or tank top
Inspired by Costa Rican art/culture, 80's gift shops and the Nostr community of course. 🤙
All net proceeds will be donated to local Costa Rican charities. TBD.
Pre-order
nostr spirit
carried in words from the community

---